"People really want to know 'What's in it for me?  What's the return?'  For us, it's simple:  The software that Mainstream helped Compliance Networks (Traverse Systems) deliver (rCMS) has saved our customers in excess of $100 Million in the last 5 years. "
rCMS is a data repository which provides retail executives, merchants, and their distribution personnel with visibility into supply chain activities which affect the flow of merchandise from the suppliers' docks to the retail floors.  It provides them with the ability to:
Detect vendor performance failures and recover associated costs,
Improve vendor collaboration through objective data sharing, scorecards, and vendor portals,
Leverage greater visibility to optimize supply chain performance and minimize supply chain variability.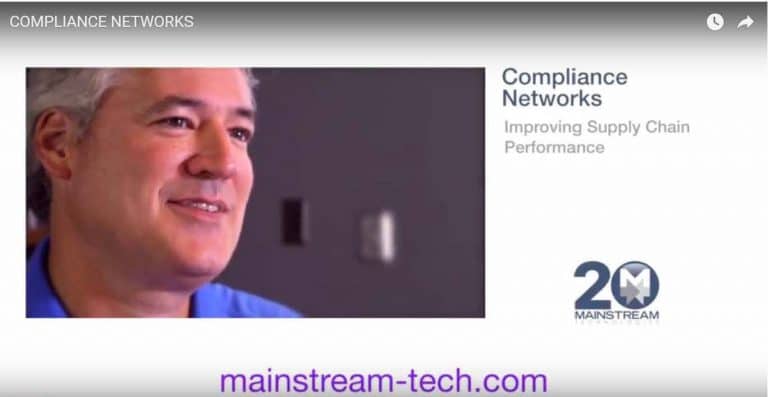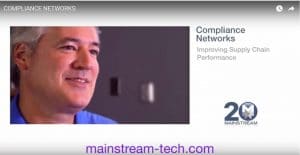 "In my previous employ, I had worked with the management team of Mainstream Technologies.  We had an idea about how retailers could streamline the process of tracking vendor performance with automated systems.  We had the opportunity to start our own business and bring this dream to reality but we needed an IT partner.
We interviewed several application development firms, but we'd worked with Mainstream before.  We knew they were brilliant and that we could trust them.  Mainstream had a retail background and were quick studies.   We discussed our ideas with them and drew them out on a napkin.  They went away and over a weekend created a mockup that not only helped us start Compliance Networks, it eventually evolved to become one of our core solutions.
We chose Mainstream Technologies because we could trust them.  They listened to what we needed and quickly understood how to solve the challenge.   Mainstream Technologies is our technology partner."