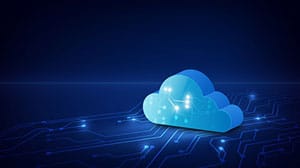 (May 11, 2021) Organizations continue to move more of their IT workloads from on-premises infrastructure to the public cloud. This cloud migration offers multiple benefits, including flexible capacity, increased agility, and improved application reliability. It also enables organizations to preserve capital and shift some of the IT management burdens to the public cloud provider.
However, legacy systems can complicate a public cloud migration due to questions about complexity, performance, security, and regulatory compliance. Those concerns can be addressed using a tried-and-true approach to addressing workload migrations.
Recognize the Limitations.
Fears concerning cloud adoption are not entirely unfounded. In truth, not all workloads belong in the public cloud — data privacy and application performance are key considerations. Nonetheless, there are many opportunities for organizations to use cloud services to reduce their IT burden and focus their efforts on business-enabling initiatives. The key is identifying which workloads make sense for the public cloud and which need to stay on-premises.
Any migration project must begin with a discovery phase that identifies and assesses all IT assets. Often, organizations find they have "zombie" servers and other equipment that are no longer in use and need to be decommissioned. Among the remaining workloads, some can be migrated right away, some will require more time, and some will be too risky to move.
Start with the 'Low-Hanging Fruit.'
Applications that can be moved right away often include email and collaboration tools — the "low-hanging fruit" of public cloud migration. These are applications and services that, while important, are not core to the business and typically have limited customization. Public cloud providers have made significant investments in their email and collaboration offerings over the last decade. These improvements have resulted in very reliable, affordable, and mature services.
That's not to suggest that organizations can simply switch on the cloud app and switch off the on-premises workload. There will need to be a thorough analysis of users, data, and business processes. User accounts will have to be set up and managed. Stakeholders will need to decide what data needs to be migrated to the public cloud and what can be archived. The migration will need to be carefully coordinated to minimize downtime and business disruption.
That can be difficult for organizations with limited in-house IT staff resources. It often makes sense to partner with a managed services provider (MSP) with specific expertise in cloud services.
Develop a Cloud Strategy.
After the organization has gained more confidence in the public cloud, it will be better positioned to map out a strategy for migrating workloads in a predictable and manageable way. It starts with a study of workloads to determine which are most suitable for migration, with projections for long-term sustainability and expected costs and benefits. This analysis should also consider operational and technical risks.
Cloud migrations should then be prioritized, balancing business objectives against the level of disruption involved. Key stakeholders should analyze all workflows to ensure that all critical dependencies have been mapped and security and privacy requirements considered. A qualified MSP can be a valuable resource in performing this detailed assessment.
With the proper groundwork laid, the actual migration becomes more straightforward. The MSP will facilitate the proper setup of the public cloud tenant and ensure that data is moved successfully. Once the migration is complete, the MSP will validate performance, availability, and security to ensure that the configuration meets or exceeds business requirements.
Conclusion
Public cloud migrations, done properly, offer undeniable benefits. However, it is not a simple process, and it requires a skill set that is often beyond the reach of many organizations. The right MSP has the expertise to help organizations realize the full operational and financial benefits of utilizing the public cloud.
ABOUT MAINSTREAM TECHNOLOGIES
Mainstream Technologies delivers a full range of technology services in Arkansas and the surrounding region including managed technology services and consulting custom software development and cybersecurity services. We also offer industry-leading data center services in our Little Rock facilities. Established in 1996, Mainstream has earned a reputation for delivering quality, reliable, and professional technology services for public and private-sector customers across the United States.
Jeff Pracht
IT Business Development Manager
(479) 715-8629 Office
(501) 529-0008 Mobile