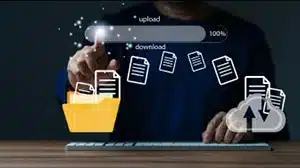 (May 17, 2023) Backup modernization can resolve many of today's data protection problems through the use of cloud and hybrid backup solutions, increased automation, and data-reduction technologies. The latest solutions handle both cloud and on-premises workloads through a single dashboard while compressing the backup window and enabling fast and efficient recovery.
The legendary tightrope artist Karl Wallenda maintained that working without a safety net helped sharpen his concentration. That would ultimately prove to be a fatal choice when he fell during a 1978 performance in Puerto Rico.
Many organizations also take perilous gambles every day because of inadequate data protection strategies. Lacking a digital safety net, they are vulnerable to disasters, cyberattacks, and system failures that could result in business-killing data losses.
Legacy on-premises backup systems are ill-suited for protecting data spread across multiple data centers, cloud platforms, edge servers, and endpoint devices. These tools are unable to scale to support growing data volumes and increasingly rigorous SLAs, leading to chronic backup failures. Many organizations lack the resources to effectively manage the backup environment and ensure that it's up-to-date and performing optimally. Redundant backup and remote replication are often needed to achieve needed levels of availability, but this further complicates the environment.
According to Veeam's 2023 Data Protection Trends Report, 79 percent of organizations have a data protection gap between how often their data is backed up and how much data they can afford to lose in the event of an outage. The problem is exacerbated by the threat posed by ransomware and a lack of effective backup for data stored in cloud-based applications and services.
Leveraging the Cloud
Cloud backup should be a key element of any modernization strategy. Pure cloud backup involves copying data directly to a provider's cloud infrastructure through agents installed locally on company computers and user devices. In a hybrid cloud backup approach, data is copied to an onsite appliance that in turn synchronizes the data to a cloud provider. Either approach allows you to easily restore data in the event of a server crash or some other disaster. Another benefit is that cloud backup options often require little to no capital investment in equipment, making effective data protection a purely operational cost.
Cloud backup also makes it easier for organizations to adopt the "3-2-1" data protection strategy that is widely considered to be an industry best practice. This approach calls for you to make three separate copies of data, and store two of them on different types of media, with one located at an offsite location. The cloud provides an affordable alternative to traditional offsite storage, eliminating the cost and complexity of building and maintaining a separate physical facility.
Reduce Manual Processes
Increased automation is another benefit. In addition to eliminating error-prone manual processes, automated backup and file syncing reduce the backup window and relieve your staff of much of the management burden. Backups occur automatically on a schedule, and data is automatically compressed, deduplicated, and encrypted. Automated testing features ensure that all data and applications can be recovered if there is a disruption.
Automation is particularly important for backing up virtual machines. Virtual machine (VM) backup requires synchronization of the storage layer, hypervisor, operating system and application because data is often active in each. Best-in-class cloud backup solutions will ensure consistent backup and recovery without additional software installed on VMs.
Although the consequences of data loss are well understood, too few businesses have an acceptable backup and recovery strategy. Legacy solutions designed for on-premises backups have too many limitations for today's dispersed data landscape. The data protection experts at Mainstream can help you modernize your backup environment, creating a safety net for your data, systems and applications.
ABOUT MAINSTREAM TECHNOLOGIES
Mainstream Technologies delivers a full range of technology services in Arkansas and the surrounding region including managed technology services and consulting, custom software development and cybersecurity services. We also offer industry-leading data center services in our Little Rock facilities. Established in 1996, Mainstream has earned a reputation for delivering quality, reliable, and professional technology services for public and private-sector customers across the United States.
Jeff Pracht
IT Business Development Manager
(479) 715-8629 Office
(501) 529-0008 Mobile