Mainstream Technologies offers enterprise-class custom application development solutions that deliver strategic advantages to your organization.
Mainstream is an extension of your staff, giving you the ability to dynamically allocate resources and effort based on business demands without the need for a long-term commitment.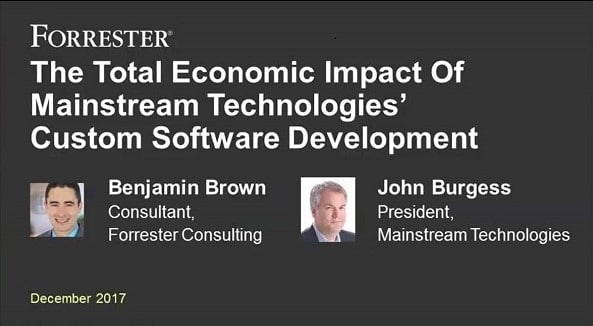 The Total Economic Impact (TEI) measured by Forrester Consulting for this government agency was 48% with a 3-year payback!  Click on the image to listen to this webinar and see how this government agency was impacted by this transformational effort.
If you would like more information about how we can help you transform your processes, please send us an email to speak with an account manager.