Director of Human Resources
(Little Rock, Ark.) – (Sept. 5, 2019) — Mainstream Technologies is pleased to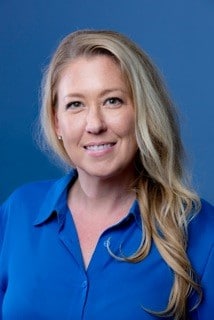 announce the hiring of Amanda Legate as Director of Human Resources. Her responsibilities will include organizational compliance pertaining to all human resource matters as well as providing benefits management and supporting employee development with training in professional/industry-specific skills, life and wellness skills, and financial wellness.
Before joining Mainstream, Amanda worked in a small business firm for six years providing organization development, general business administration, corporate branding, and events management. Prior to that, she was at the University of Central Arkansas for six years in the Division of International Engagement where she rose to Director of Education Abroad and International Promotion.
She has a Bachelors degree in Spanish from UCA with a minor in Business and an International MBA from UCA. She is currently pursuing a Ph.D. in Human Resource Development from the University of Texas in Tyler with a specialization in organizational development and change (ODC) in the context of business and industry that integrates a strategic management perspective.
She lives with her fiancé, Stephen Roach, and their two rescue dogs. She also works every year as a committee member on CARTI's Ragin' Cajun fundraiser.
"Mainstream's growth and success have been a direct result of our excellent associates and our culture that values those associates. Amanda's training and experience will allow us to maintain our great culture as we continue to grow and evolve," said John Burgess, President of Mainstream.
ABOUT MAINSTREAM
Since 1996, Mainstream (www.mainstream-tech.com) has evolved into one of the most established IT services companies in the Mid-South, serving clients from its Arkansas locations including headquarters in Little Rock, a second operations facility in Conway, as well as a sales office in Bentonville. Their staff of information technology professionals serves business and government customers across the nation with Managed IT Services, Custom Software Development Services, Cyber Security Services, and Hosting.
#