ACIC COBOL Modernization FAQ
Modernization effort delivered in 18 months
Never Forgotten: Arkansas Attorney General
Missing Persons initiative delivered in weeks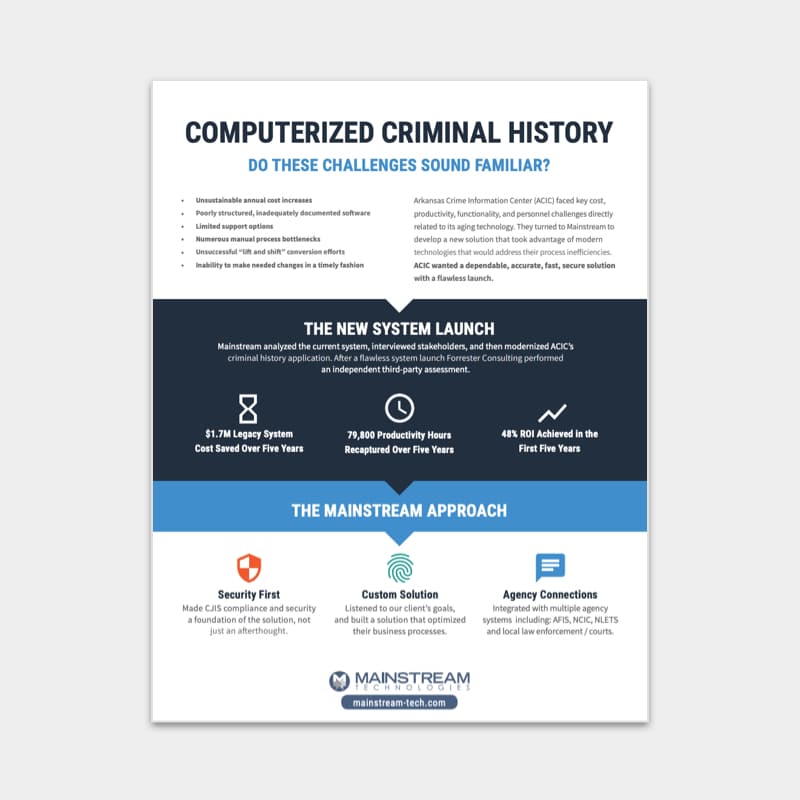 Computerized Criminal History OneSheet
Arkansas Crime Information Center (ACIC) faced key cost, productivity, functionality, and personnel challenges directly related to its aging technology. They turned to Mainstream to develop a new solution that took advantage of modern technologies that would address their process inefficiencies.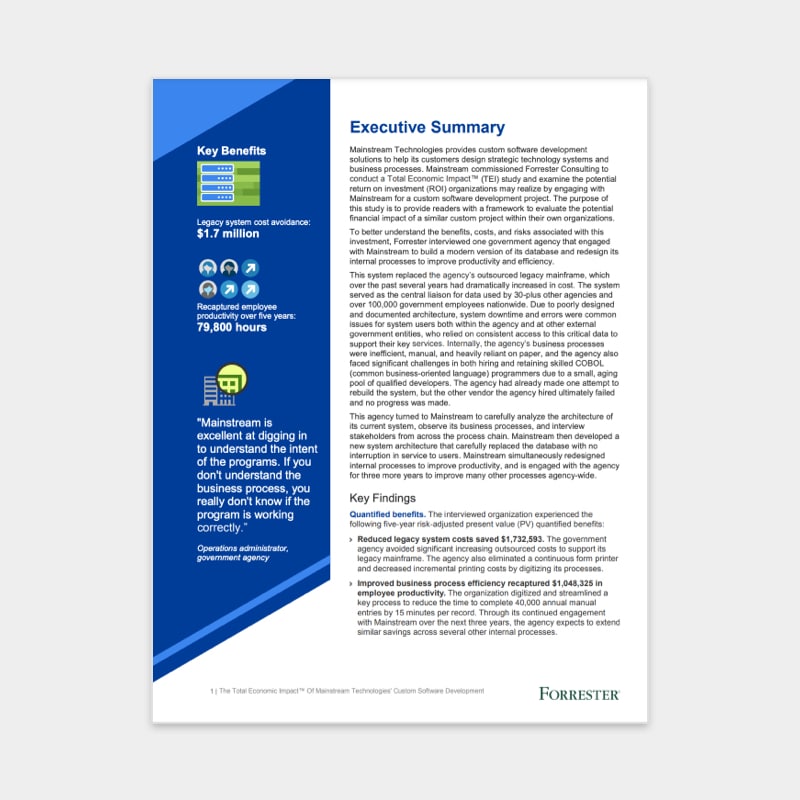 The Total Economic Impact of Custom Software Development Executive Brief
Mainstream commissioned Forrester Consulting to conduct a Total Economic Impact (TEI) study and examine the potential return on investment (ROI) organizations may realize by engaging with Mainstream for a custom software development project.
© 2023 Mainstream Technologies, Inc. For Internal Use Only.