Mainstream Technologies Hires Clay Acord
BRINGS 25+ YEARS EXPERIENCE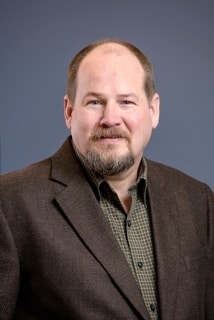 (Little Rock, Ark.) – (March 8, 2018) — Mainstream Technologies is pleased to announce the hiring of Clay Acord as a software developer. His responsibilities will include the design, development, and deployment of web solutions using .Net technologies.
Clay has over 25 years experience, most recently for three years with Northrop-Grumman as a .Net developer. Prior to that, he was with Rural Sourcing, where he served as a software developer/ technical manager for six years. He also served as a software engineer at Acxiom for a combined total of 11 years.
He has a Bachelors of Science in Computer Science from Arkansas Tech University. He and his wife live in Little Rock, and both are fans of the Green Bay Packers.
Steve Althoff, Director of Software Development, added: "Clay brings a wide range of professional experience and a rich mixture of software development skills that will complement our existing development staff. We are excited to add him to our team."
Since 1996, Mainstream has evolved into one of the most established IT services companies in the Mid-South, serving clients from its headquarters in Little Rock and its second operations facility in Conway, as well as a sales office in Bentonville. Their staff of information technology professionals serves business and government customers across the nation with Managed IT Services, Custom Software Development Services, and Hosting.
#
Contact: Yvonne McLaughlin
Email address: ymc@mclaughlincg.com
501.310.7079