« Back
I need a SOC 2 Type 2 certified provider.
Mainstream Technologies is both SOC 2 Type 2 certified and MSP Cloud Verify certified.
The SOC 2 and MSP Cloud Verify Certification audits are similar but serve different purposes. The SOC 2 audit is an auditor to auditor report, while the MSP Cloud Verify Certification is a public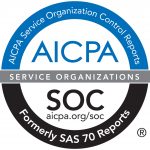 report. The two reports, for members that complete the MSP Cloud Verify Certification and SOC 2 audits simultaneously, use the same control objectives with the exception of financial health which is not included in the SOC 2 scope. Both audits use nearly identical testing protocols.
The MSP/Cloud Verify Program offers vendor-agnostic certification for cloud and managed services practitioners worldwide.  It provides quality assurance, and a stamp of reliability for current, and potential customers.  It was the first certification created specifically for the managed services and cloud industry. Every certification comes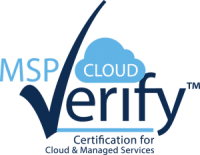 with a written report, the entire process is documented, validated and signed by a 3rd party accounting firm. The MSPCV has been reviewed by governmental agencies and regulatory bodies across the globe and is used and accepted in 5 continents around the world.
To learn more about the MSPCV, click here, and if you'd like to read a copy of the final report, click here.  If you'd like a copy of our SOC 2 Type 2 report, please give us a call at 800.550.2052 or send us an email.