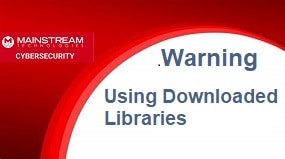 A recent story I came across brings a reminder about using downloaded libraries you've found online. You may or may not have thought about threat actors being authors of many freeware or other online libraries, or that hackers could use stolen credentials to upload malicious changes or publish such libraries as in this story.
The most recent story I have read is https://www.bleepingcomputer.com/news/security/popular-npm-library-hijacked-to-install-password-stealers-miners/
These types of attacks are becoming more popular. You should be very careful when using any online libraries!
If you have any questions, please send us an email.
Daniel Weatherly