Mainstream Technologies Hires Justin Swinford
Brings 16 years experience
(Little Rock, Ark.) – (September 12, 2017) — Mainstream Technologies is pleased to announce the hiring of Justin Swinford as a Senior Engineer. He will serve as an account manager, ensuring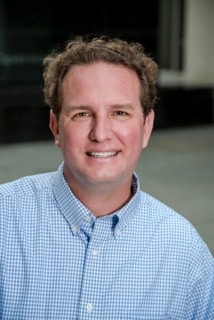 that clients' technology infrastructure is working properly and is current with the newest technology.
Justin has 16 years of experience in the IT sector. Prior to Mainstream Technologies, Justin worked for 12 years in the healthcare industry with American Data Network, starting as a software engineer before transitioning to a network engineer. He began his professional career with Acxiom as a data administrator before being promoted to Decision Support Analyst, providing data analytics for the banking industry. Justin also served the United States for three years in an active duty status in the United States Air Force as an Information Manager stationed at Minot AFB in Minot, North Dakota. He then transferred to the Arkansas Air National Guard, where he served for six years and attained the rank of Staff Sergeant.
Justin has earned an associate's degree in Information Management (AA) from the Community College of the Air Force, and a bachelor's degree in Computer Information Systems (BBA) from the University of Central Arkansas in Conway, AR.  He also holds multiple certifications within the IT industry.
He and his wife, Michelle, live in North Little Rock with their four children. He is an active member of First United Methodist Church in North Little Rock and has held various board positions including chairman of the Overbrook Property Association; former president of Perkins Lay School of Theology at SMU, Dallas; former chairman of the Northside Methodist Men and serving as a coach for baseball and basketball with the Lakewood Property Association and North Little Rock Boy's Club.
According to Mark McClelland, VP of IT: "We are excited to bring Justin's many years of IT experience to our service team. We think our clients will greatly benefit from the knowledge and expertise that he brings."
Since 1996, Mainstream has evolved into one of the most established IT services companies in the Mid-South, serving clients from its headquarters in Little Rock and its second operations facility in Conway, as well as a sales office in Bentonville.  Their staff of information technology professionals serves business and government customers across the nation with Managed IT Services, Custom Software Development Services, and Hosting.
#
Contact: Yvonne McLaughlin
Email address: ymc@mclaughlincg.com
501.310.7079