Mainstream Data Centers
Data Centers: Little Rock, AR, Dallas, TX
Mainstream Technologies offers you the opportunity to outsource your network devices, operating systems, and applications in either our Little Rock, AR or our Dallas, TX data center.  You can rest assured that your systems and data are secure and running when you need them.
Mainstream Technologies is certified as a UCS Cloud Services Provider by the MSP Alliance.  Our data centers (Little Rock, AR; Dallas, TX) are SSAE-16 compliant facilities.  You can be sure your systems and data are safe from disasters, natural or otherwise.
Whether your need is for a colocation facility or cloud hosting, or a stable managed hosting environment, our resources can be tailored to fit your needs.  Even
if you're not sure what the best approach is for your business, we're here to help.  If your information is mission-critical, Mainstream Technologies is a partner you can count on to make sure you make the best decision for your business.
We offer a suite of technology services which are all designed to fit your unique needs.  Our facilities are maintained by specialists whose only job is to make sure that your systems get the attention they deserve.  24 x 7 x 365.

DATA CENTER SPECIFICATIONS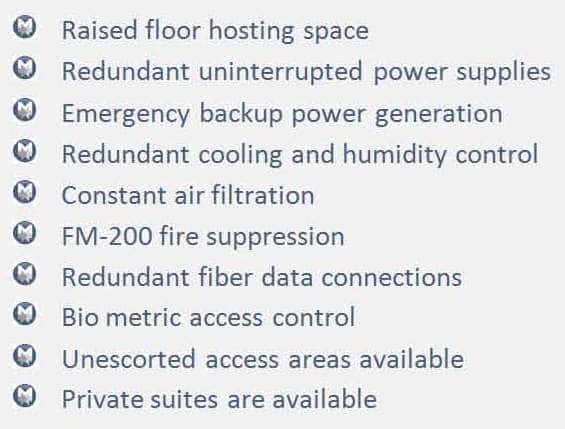 For more information on either our Little Rock or Dallas Data Center, give us a call @ 501-801-6700 or send us an email.